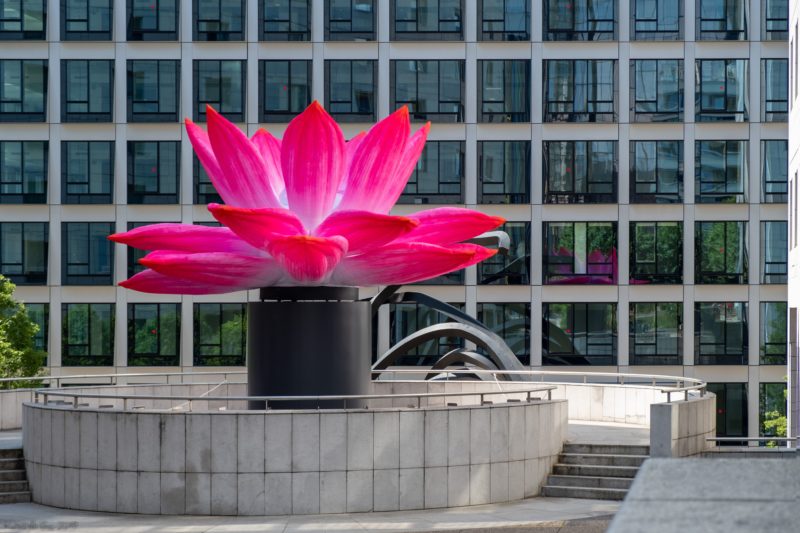 What Choi Jeong Hwa's Lotus Flowers comment on
Sustainable art or art that is heavily centered on themes of nature is art that seeks to make human beings think deeply about the impact of their lifestyle choices on the environment.
Korean artist and designer Choi Jeong Hwa has racked up a reputation in industry circles for his grandiose sculptural installations that comment on the privileged environment of art institutions while at the same time questioning the valued status of today's artworks within a consumer frantic contemporary world.
Choi Jeong Hwa is mostly known for
Choi Jeong Hwa is mostly known for his large lotus blossoms, many of which are often installed in public areas and spaces. With motorized fabric leaves opening and closing, simulating the movement of a live lotus flower, his sculptures are often installed in public space and create a link between the modern world and one of the most important cosmological symbols in Asia.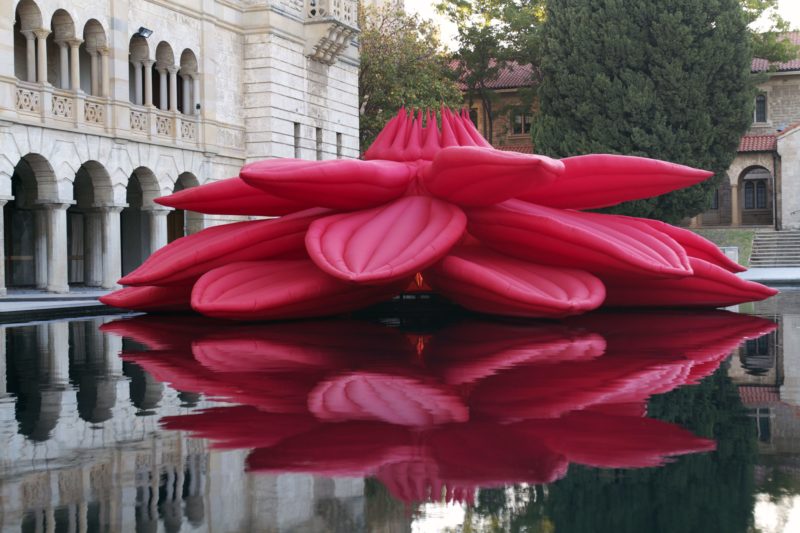 Lotus Flowers & Asia
Choi's Breathing Flowers consist of a 24-foot-diameter moving/mobile sculpture of a lotus flower. Made out of motorized fabric, the leaves of the brightly colored lotus would open and close slowly-mimicking the movement of a real lotus flower.
In Asian culture, lotus flowers are huge. The importance of the lotus flower stems primarily from Buddhism1 but the lotus is featured regularly in both artistic expression, as well as in cultural forms and practices.
Video: Interview with Choi Jeong Hwa, 2018
Your Heart is My Art - Choi Jeong Hwa
What the Breathing Lotus Flower represents
In particular, the breathing Lotus Flower was made to symbolize purity and elegance while his choice of the red hue represented good luck and strength.
Although the lotus flower's enormous size could not be missed, it is the breathing movement of the leaves that really helped to catch people's attention. The sculptor, which traveled all over the world, was made out of synthetic fabric to represent the natural beauty of the world.
Civic Center Plaza, San Francisco, USA, 2012
"Breathing Flower" by Choi Jeong Hwa's (South Korea), Civic Center, San Francisco
Choi Jeong Hwa's "Breathing Flower" Comes to Life in San Francisco
Choi Jeong Hwa's biography
Choi is one of the most well-known contemporary artists that hail from South Korea. He has handled several projects around Europe, as well as in Asia and has built a reputation for himself as one of the premier artists of his generation.
Choi, as both a designer and artist, has worked across a range of disciplines including art, graphic design, industrial design as well as architecture.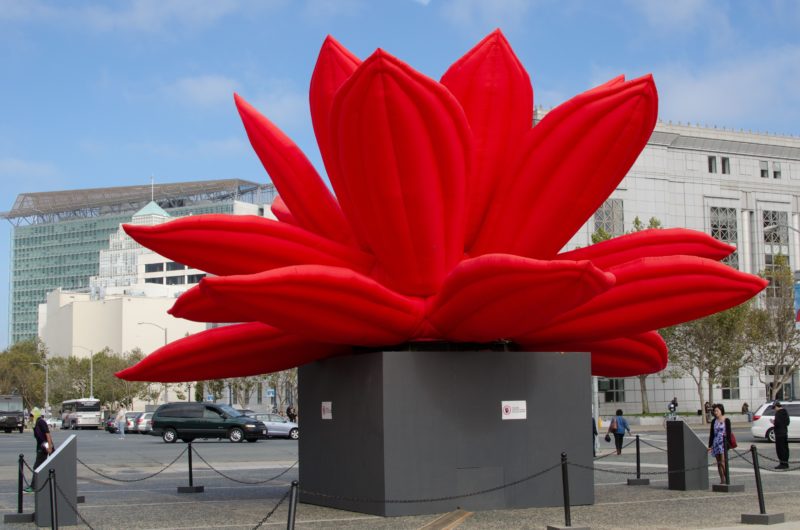 Material Choi frequently uses
He utilizes a broad range of media, including molded plastic, video, lights and wires, shopping trolleys, real and fake food, and kitsch Korean artifacts. His practice comments on the privileged environment of art institutions and questions the prized status of artworks amidst a consumer-frenzied world.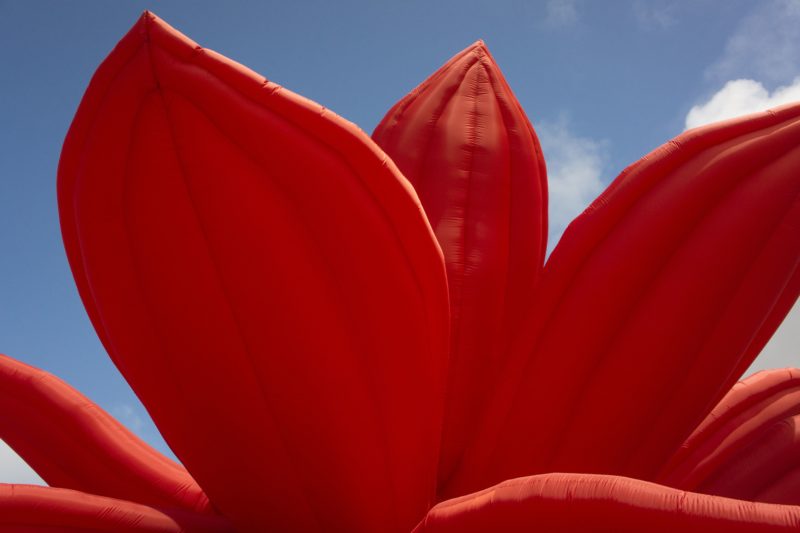 Past exhibitions
His playful artwork has also been featured in several biennials of contemporary art including the Liverpool Biennial, the Yokohama Triennale, the Gwangju Biennale, as well as the Arsenale Kyiv (2012), the 17th Sydney Biennial (2010), the Venice Biennale – Korean Pavilion (2005), the CP Biennale (2005), the Lyon Biennale (2003), the São Paulo Biennale (1998) and the Taipei Biennale (1998).
Choi Jeong Hwa was born in 1961 in Seoul, South Korea. Hwa currently lives and works in his studio situated in Seoul.
Footnotes