Andres Serrano, USA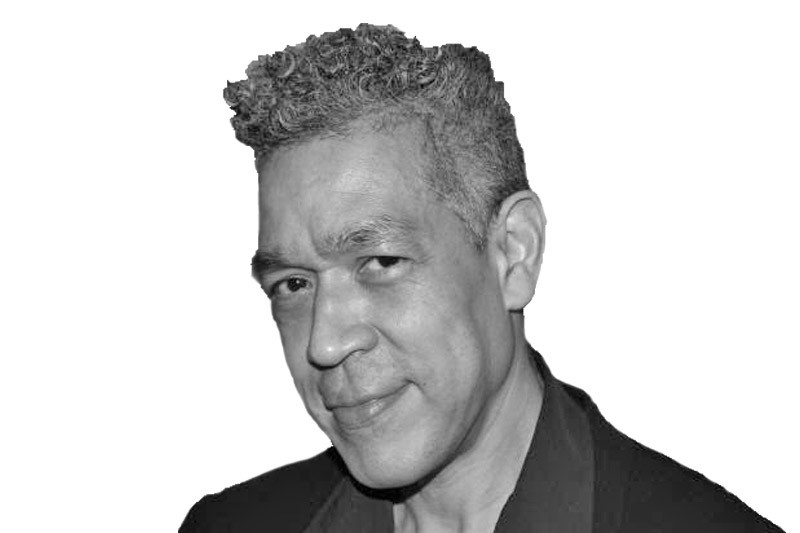 Born in 1950 in New York in a family of South American immigrants, Andres Serrano grew up in, New York an environment marked by Catholic devotion. His first works were inspired by religious iconographies. The use of faces and bodily fluids are an essential part of his work.
A strong aesthetic approach always characterizes his work, photographs by Andres Serrano – as with some of his contemporaries such as Cindy Sherman and Robert Mapplethorpe – give an iconic status to the photographic image.
By putting into perspective a fundamental dichotomy between form and content, Serrano conveys a strange feeling of fascination to the viewer. Serrano's works constantly test the visual experience of the sublime.
In the exhibition's catalog The Morgue for Andres Serrano, Daniel Arasse precisely insists on the unveiling taboos specific to Western society conveyed by the works of the American photographer:
The provocation in Serrano's work requires that we look, right in the eyes, what we now tend, increasingly, to waive, not wanting to know, not to think.
With Public Delivery Exhibition Utopian Days, 2014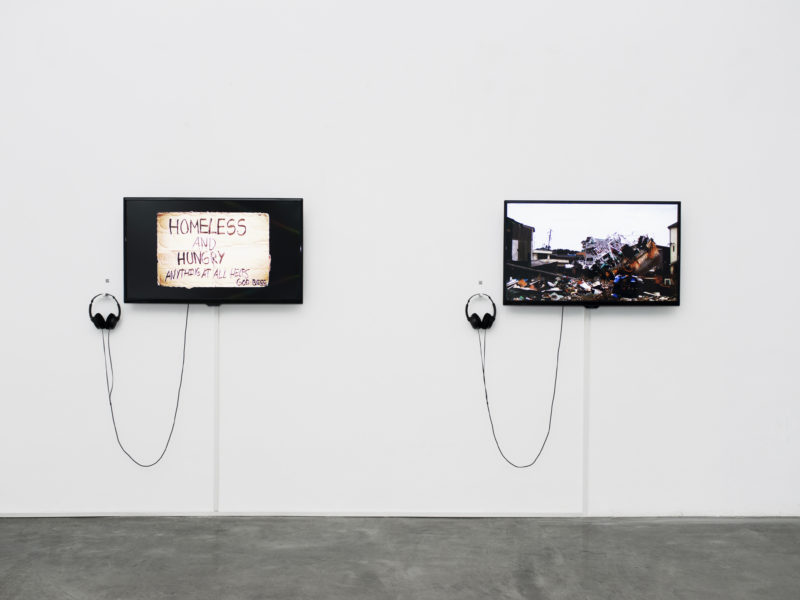 Utopian Days – Freedom
was an exhibition at the Total Museum of Contemporary Art, Seoul, South Korea's first private art museum. Later it was shown in the same city at the Nowon Culture and Arts Center.
Artists: Adel Abdessemed, Lida Abdul, Phil America, Ivan Argote, Chim↑Pom, Minerva Cuevas, Chto Delat?, Cyprien Gaillard, Yang-Ah Ham, Andre Hemer, Tehching Hsieh, Zhang Huan, Jani Leinonen, Klara Liden, Armando Lulaj, Matt McCormick, Filippo Minelli, Wang Qingsong, Andres Serrano, Manit Sriwanichpoom, Clemens von Wedemeyer, Kacey Wong, Xijing Men, He Yunchang.
More
Signs of the Times, 2013
In early October 2013, after noticing an unprecedented number of people begging on New York City's streets, it occurred to Serrano to start a project to collect some of the signs homeless people use to ask for money.
Wandering around the city on almost a daily basis, he developed a way to approach the homeless and listen to their story before buying the signs.
His collection, as he calls it, is composed of about 200 signs, bought from people of all ages. Ironically, many people do not see a homeless problem, Serrano explains. The video-clip is a reaction to social injustice and tragedy.
While it is a testimony to the homeless men and women who roam the streets searching for food and shelter, it is also a chronicle of the times we live in.