Kacey Wong, Hong Kong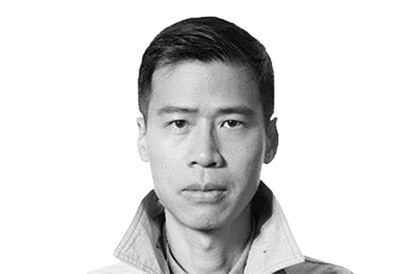 Kacey Wong (b.1970) makes experimental art projects that investigate the space between men and their living environment with a social intention. He thinks being an artist is similar to being a detective, the case on hand is to investigate the self. He was the winner of 2012 HK Contemporary Arts Award given by HK Art Museum and Best Artist Award in 2010. He is the founding member of Art Citizens and Street Design Union, which investigate artist and designer's role in social political causes, also a former member of Para/Site Art Space. His mobile tricycle project Wandering Homes was featured at the 2008 Venice Architectural Biennale in Italy. His floating house Paddling Home was performed in Hong Kong's Victoria Harbour and his mobile bulk bed Sleepwalker was the star feature during the 2010 and 2012's Hong Kong & Shenzhen Bi-City Biennale of Urbanism\Architecture exhibition.

With Public Delivery Exhibition Utopian Days, 2014
The Real Culture Bureau, 2012
Total Museum of Contemporary Art, Seoul, South Korea
Performance July 1st, 2012
Cameraman: Alvin Wong

Exhibited: The Real Culture Bureau, 2012
The Real Culture Bureau, filmed in Hong Kong by local artist Kacey Wong, portrays a corrupted government official, which for the artist embodies money and violence often seen in mainland China. The artist built a pink tank out of cardboard, rode it through downtown Hong Kong, and threw fake money to real politicians and other real local political parties to prevent them from putting up resistance against his imaginary Pink Party and demanded harmonious silence from them. This performance, just executed a few kilometers north in Mainland China would have him earned at least a jail sentence in one of their notorious prisons, currently temporary houses for many artists and other free spirits.

Artist talk for
Utopian Days
, 2014 (excerpt)
From 18min 55sec
Wong talks The Real Culture Bureau with Public Delivery (2014)
From the blog
Kacey Wong creates tiny house & paddles away in the ocean


Kacey Wong – Paddling Home, 2009, wood, ceramic tiles, aluminum windows, stainless steel gate, pipes, plastic barrels, 278 x 220 x 290cm, Hong Kong

Kacey Wong has a knack for creating art which investigates the space between people and their surrounding environment. Paddling Home, which was performed on the Hong Kong Victoria Harbor, was a star feature in the Hong Kong contemporary art scene. The project features deep architectural elements, which clearly show in the design. The project also features various functional and commercial aspects. The result of the Paddling Home house was the creation of artwork unbounded by business values or functionality, which allowed it to represent the philosophies of Kacey Wong.

Provocative pink handmade tank in Hong Kong

Hong Kong's 1 July protests

The Hong Kong 1 July protests are a surprising sight on the often chaotic stress. This day marks the transfer of Hong Kong from the United Kingdom to China (PRC) and is a public holiday it was originally thought to be a day of celebration. However, now it is mostly known for hundreds of thousands of people flooding the streets who protest for democracy, universal suffrage and a variety of other political concerns. This annual protest rally started in 1997, the year of the handover, and in 2003 brought out as much as 500.000 Hong Kongers. Only the protest in May 1989 in favor of the participants of the Tiananmen Square protests was bigger with 1.5 million participants.