Ahmet Ögüt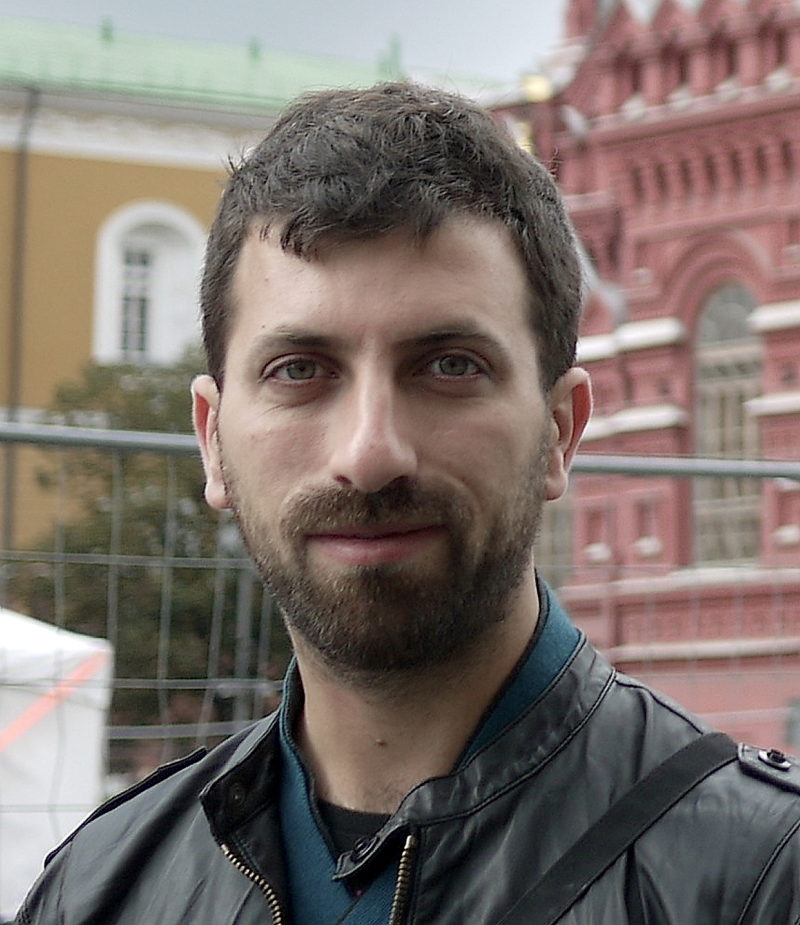 Born in Diyarbakir, Turkey, in 1981, Ahmet Öğüt's work has gained international acclaim for his subtle references to complex topics, including
religion
, social and rural customs, and the specter of
war
, often offset by an edge of humor.
His works, which consist of drawings, films, and photographs, have always had an apparent equanimity that draws visitors in. The artists' work combines the private and public and requires visitors to have a serious analytical view of their own social, political and cultural environments.
This, in turn, creates new types of behaviors and perspective patterns that help to ensure his works are a lot more impactful upon closer inspection. Öğüt's artworks also bear an intrinsic spark of hilarity and a positive resilience towards realism.
He seeks collaborators outside the art field to approach complex social issues, from migration to Australian's detentions policies1, and explores them in unique way. The artist pays particular attention to public space and the role of the individual within it.
He sees public space as a zone for negotiation and interaction for governmental and economic players to regulate this area and thus cement the social status quo.

With Public Delivery Video festival Fairy Tales, 2015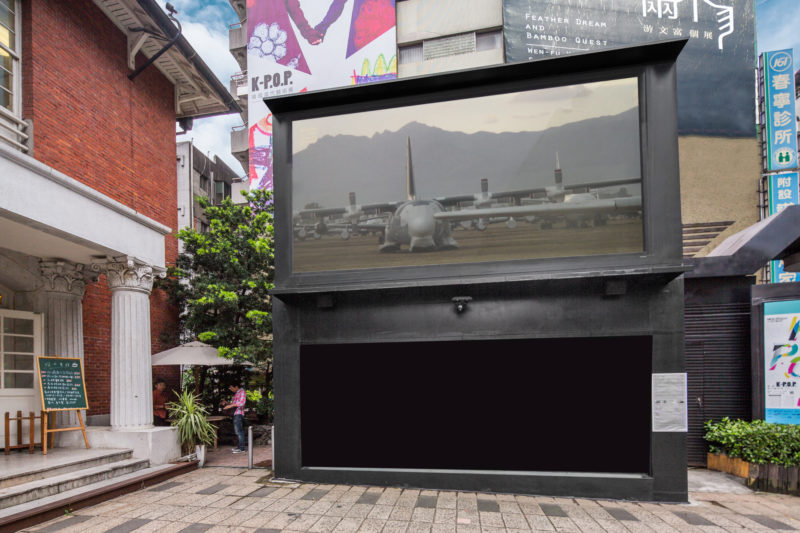 Fairy Tales was a video art festival at the Plaza of the Museum of Contemporary Art, Taipei, Taiwan.
Artists: Lida Abdul, Said Atabekov, Mohamed Bourouissa, Chen Chieh-Jen, Cao Fei, Yang Fudong, Cyprien Gaillard, Dejan Kaludjerović, Mari Kim, Kamin Lertchaiprasert, Taus Makhacheva, Almagul Menlibayeva, Mariko Mori, Ahmet Ögüt, Adrian Paci, Public Delivery, Wang Qingsong, Walid Raad, Cheng Ran, China & Item Idem, Taps & Moses, Guido van der Werve, Erwin Wurm, Miao Xiaochun
More
Exhibited: Things We Count, 2008
His piece, Things we Count, created in 2008, highlights how interconnected yet detached the people of the world are. The film features retired fighter planes parked at an airport graveyard in the Sonoran Desert in Arizona. In the film's background is a male voice counting the different planes one by one in three languages, namely English, Turkish and Kurdish.
The American Air Force planes stand stagnant, separated from any action or function, while the voice-over's counting emphasizes the plane's variety. These aircraft, though retired, were used to tragically link several countries across the world through war and annihilation.
The counting, which is done in foreign languages, emphasizes the differences that exist between nations like Iran, Iraq, and the US, which are all linked by politics, war, and conflicts.
It is these subtle references to complex topics like religion, war, and politics that have gained the artist critical acclaim. Ahmet Öğüt has always seen public space as a zone for the negotiation of governmental and economic players to strengthen the status quo.

Ahmet Ögüt - Things We Count, 2008
Footnotes