Chen Chieh-Jen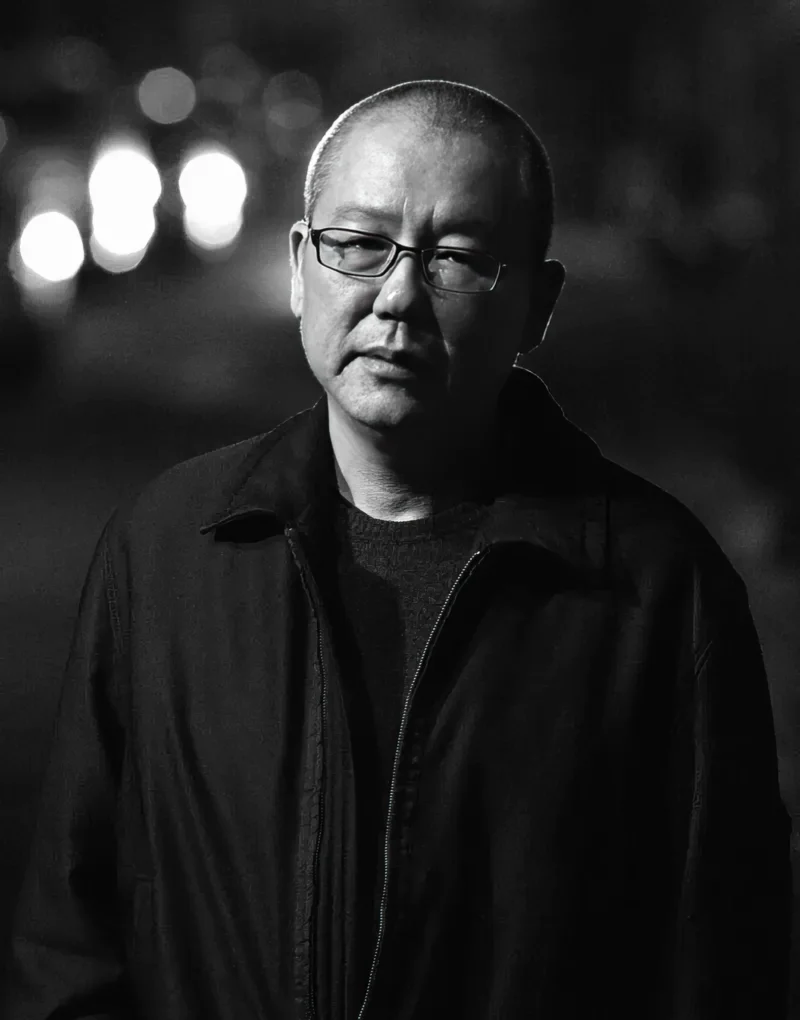 Chen Chieh-Jen was born in 1960 in
Taiwan
. His artistic career began with illegal action, in which he challenged the limits of expression under the
martial law system
1
of his country. His actions were staged in the public sphere in guerilla-style
performances
and underground exhibitions.
His work explores Taiwan's modern history, from its colonial subjugation, through to the Cold War period, its position as a key base in global capitalism production, and its evolution into a consumer society. He has focused his production on ambitious video work, highlighting current social and political issues in Taiwan.

With Public Delivery Video festival Fairy Tales, 2015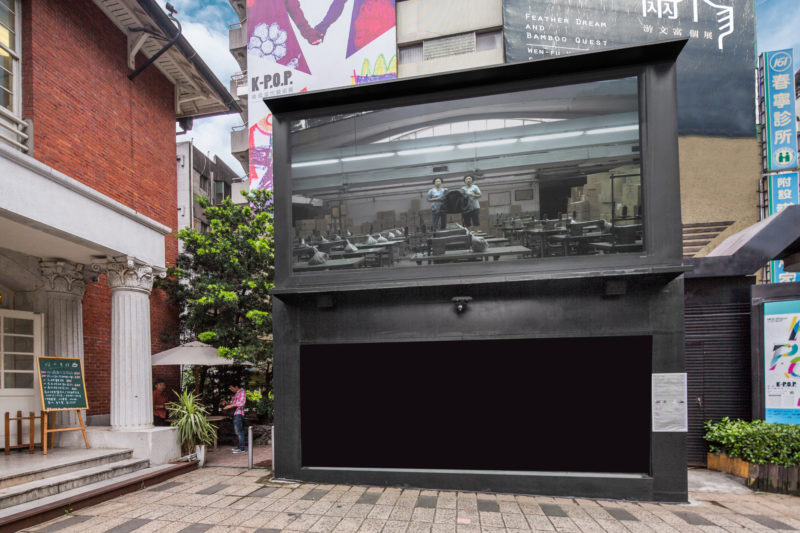 Fairy Tales
was a video art festival at the Plaza of the Museum of Contemporary Art, Taipei, Taiwan.
Artists: Lida Abdul, Said Atabekov, Mohamed Bourouissa, Chen Chieh-Jen, Cao Fei, Yang Fudong, Cyprien Gaillard, Dejan Kaludjerović, Mari Kim, Kamin Lertchaiprasert, Taus Makhacheva, Almagul Menlibayeva, Mariko Mori, Ahmet Ögüt, Adrian Paci, Public Delivery, Wang Qingsong, Walid Raad, Cheng Ran, China & Item Idem, Taps & Moses, Guido van der Werve, Erwin Wurm, Miao Xiaochun
More
Exhibited: Factory, 2003
The video focuses on a group of women who have worked in the factory from which the video takes its name. As in many of his works, the artist involves non-professional actors from social fringe groups that form the subject of his production.
Like many other factories in Taiwan, the factory closed and reopened in a country that offers cheaper labor. Chen asked them to return to the site to reenact the work they used to carry out.
Less concerned with an exact historical reconstruction, he exposed feelings and emotions that the charged space provoked. Through people who have been forgotten, Chen counters the inevitable progress and course of history.

Footnotes