Minerva Cuevas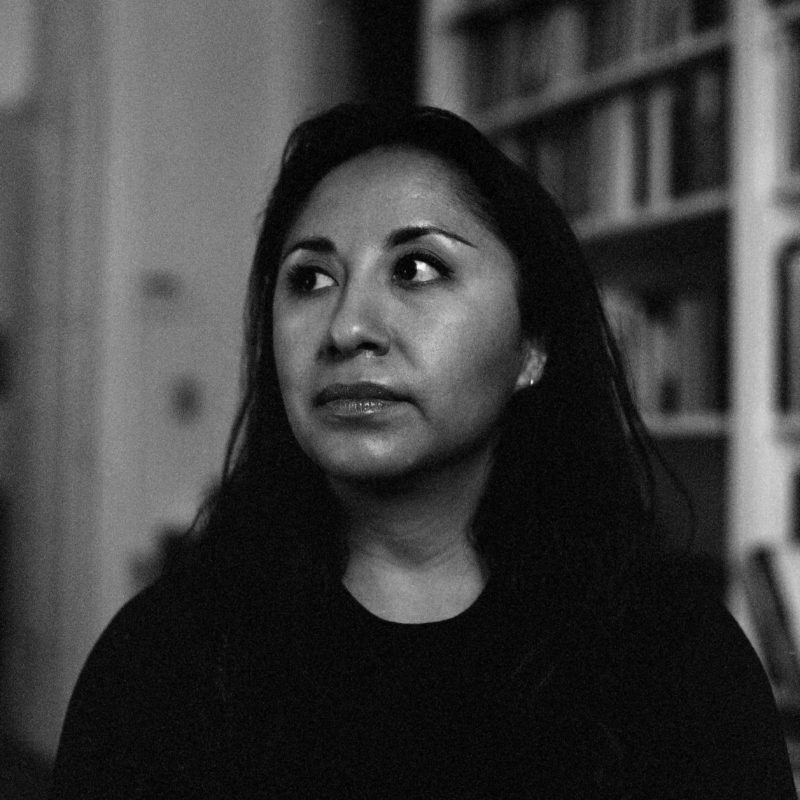 Mexican
artist Minerva Cuevas's extraordinarily prolific and international artistic practice is grounded in conceptually and socially engaged actions. Her site-specific interventions take place in various settings, from the Internet to museums to the cultural commons.
She creates political and social interventions, produces compelling videos and photographic work. Cuevas co-opts various means of distribution to get out her message, irreverently and cleverly tampers with corporate and government identities, and makes bold political-creative work that disrupts political and visual economies.
In 1998 she founded Mejor Vida Corp. (Better Life Corporation), an enterprise that provides free products and services such as international student ID cards, subway passes, lottery tickets and barcode stickers, which reduce the price of food at supermarket chains.
Cuevas also creates posters, billboards, and performances; with these actions, Cuevas has assumed the role of both a political and artistic actor. Presently she is developing a series of works on Mexico's oil industry and Social Ecology studies, re-adapting early scientific and optical devices such as magic lanterns and microscopes.

With Public Delivery Exhibition Utopian Days, 2014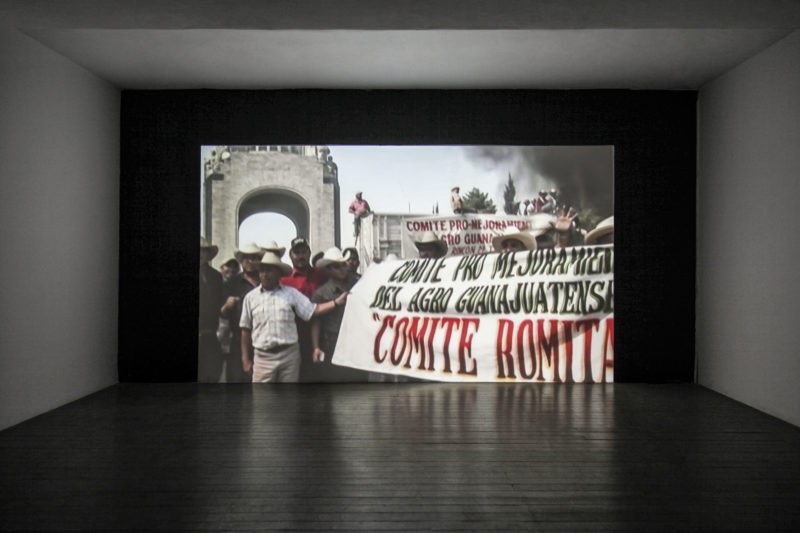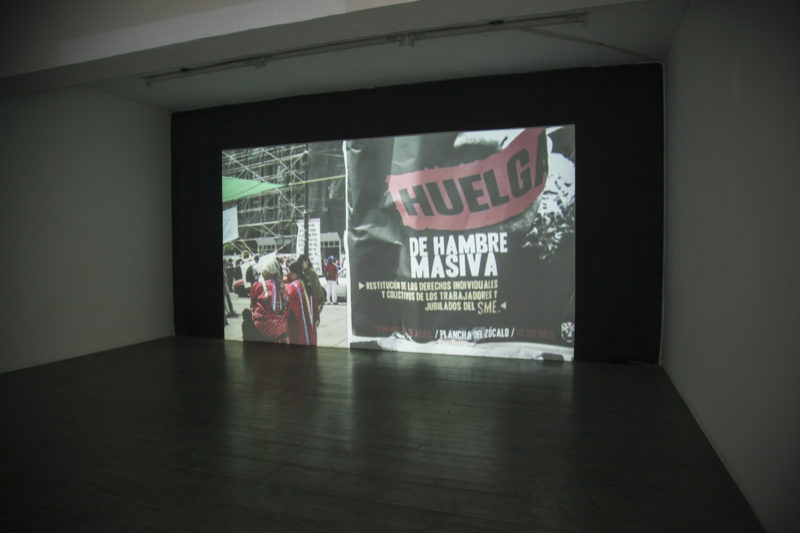 Utopian Days – Freedom
was an exhibition at the Total Museum of Contemporary Art, Seoul, South Korea's first private art museum. Later it was shown in the same city at the Nowon Culture and Arts Center.
Artists: Adel Abdessemed, Lida Abdul, Phil America, Ivan Argote, Chim↑Pom, Minerva Cuevas, Chto Delat?, Cyprien Gaillard, Yang-Ah Ham, Andre Hemer, Tehching Hsieh, Zhang Huan, Jani Leinonen, Klara Liden, Armando Lulaj, Matt McCormick, Filippo Minelli, Wang Qingsong, Andres Serrano, Manit Sriwanichpoom, Clemens von Wedemeyer, Kacey Wong, Xijing Men, He Yunchang.
More
Exhibited: Disidencia v. 2.0, 2008-2010
Minerva Cuevas has been mapping opposition in Mexico City for several years now by recording both its more evident and inconspicuous signs as part of a video archive. From this unique footage she developed Disidencia v 2.0.
A stream of strong and poetic images takes us on a trip around permanent and transient scenarios of resistance in the Mexico City metropolitan area. Through places and time and a wealth of demonstrations and direct political references, we are granted access to the subtle and often invisible or clandestine ways of how resistance can manifest.
One of the highlights of this portrait of the city's rebellious character is the rural element that reminds us of the city's origins and constitutes a form of resistance by itself, managing to defeat the urban definition of a city.
Disidencia v 2.0 resembles a personal cartography where Cuevas puts in the map an ethic of resistance. Disidencia's visual archive is accompanied by two musical compositions by Mexican composer Pablo Salazar.