The Propeller Group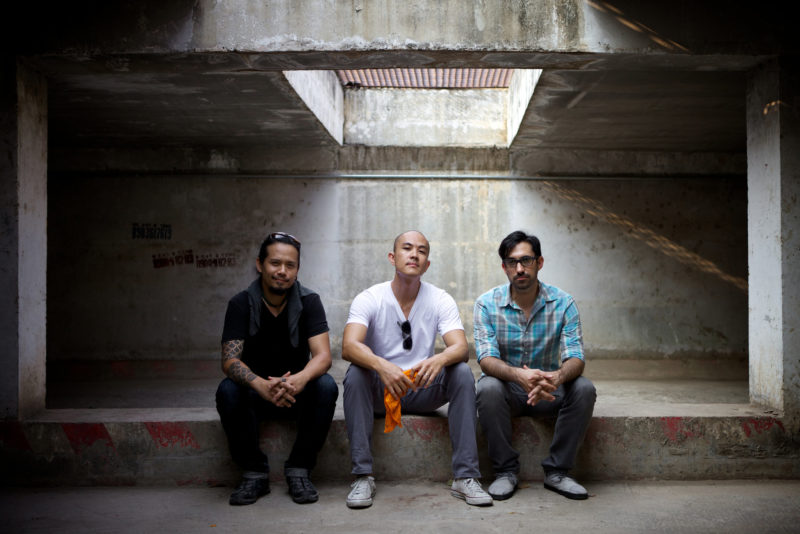 Formed in 2006 by Phunam, Matt Lucero, and Tuan Andrew Nguyen, the Propeller Group is a Ho Chi Minh City and
Los Angeles
-based collective. The group reflects not only the association of their diverse backgrounds from fine art to filmmaking but also their different cultures, influences and heritage.
They play with mass media and popular culture to be understood by all; they address and show their work beyond the gallery space as part of their process. Aiming at a broader public, they incorporate advertising and marketing tools to disrupt and subvert the boundaries between reality and art.

With Public Delivery Video festival Fairy Tales, 2015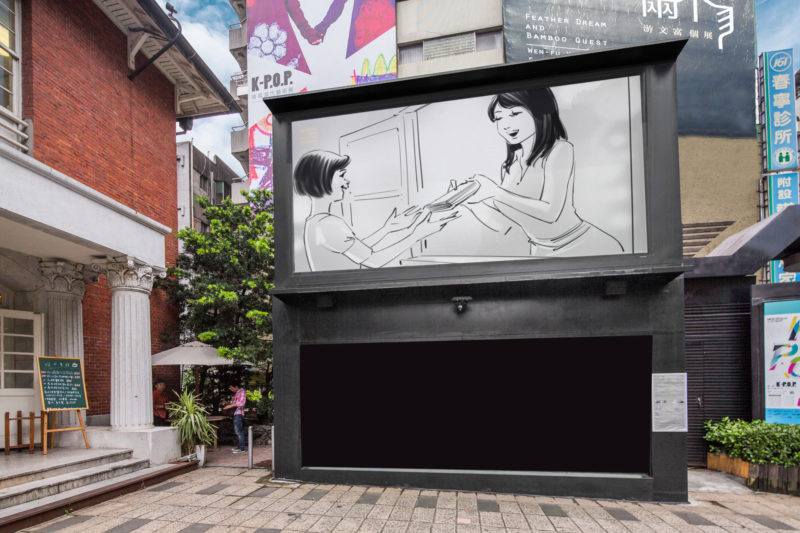 Fairy Tales
was a video art festival at the Plaza of the Museum of Contemporary Art, Taipei, Taiwan.
Artists: Lida Abdul, Said Atabekov, Mohamed Bourouissa, Chen Chieh-Jen, Cao Fei, Yang Fudong, Cyprien Gaillard, Dejan Kaludjerović, Mari Kim, Kamin Lertchaiprasert, Taus Makhacheva, Almagul Menlibayeva, Mariko Mori, Ahmet Ögüt, Adrian Paci, Public Delivery, Wang Qingsong, Walid Raad, Cheng Ran, China & Item Idem, Taps & Moses, Guido van der Werve, Erwin Wurm, Miao Xiaochun
More
Exhibited: Television Commercial For Communism – The Commercial, 2011
The group's collaborative approach and their interest in the idea of the anti-brand both appear in Television Commercial for Communism (TVCC) (2011–12), in which a platform for dialogue is created on the subject of communism by inviting an advertising company to pitch a rebranding of the ideology in the post–Cold War era.
Curious to see how contemporary promotional strategies might be applied to the ideology, the work performs a deconstruction that collapses the historical into the contemporary.
TVCC consists of three parts: the first is a multi-channel video installation that documents advertising firm TBWA\Vietnam's brainstorming session around communism's positive brand identity; the second, an animatic that charts the development of ideas for the commercial; and finally, the resultant spot.
The project may be understood not only in relation to Vietnam's political ideology but also to the history of the Vietnam War, the first war in which news coverage demonstrably influenced political and public opinion.

Television Commercial For Communism The Animatic HD WEB