Almagul Menlibayeva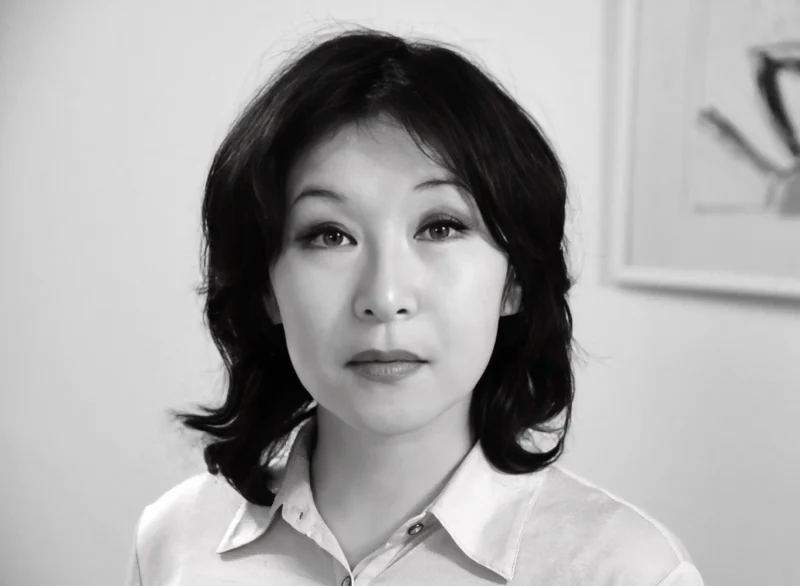 Born in
Kazakhstan
, Almagul Menlibayeva works in the city of Almaty and the surrounding vast steppes and mountains that hold the country's history. Menlibayeva's narrative videos and accompanying photographs offer a romantic and melancholic reflection on the non-synchronicity of a country's development.
Since the days prior to the Soviet occupation1 and the following deportation of people from different corners of the world, the Kazakh people have borne the transformation of their country by others into a cultural and ecological wasteland.
Menlibayeva's work is preoccupied with the complex legacies that are to be found buried in this landscape, the ruins of the Soviet era, and the underlying unconscious of its people. Her work engages the value of this heritage and its continuing presence: how the country and its people were shaped by the ideological interests of a once occupying power.

With Public Delivery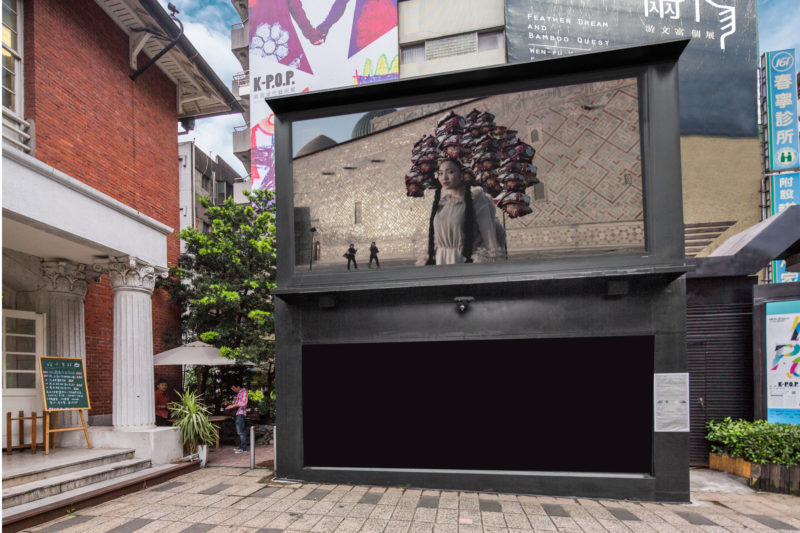 Fairy Tales, 2015
Fairy Tales was a video art festival at the Plaza of the Museum of Contemporary Art, Taipei, Taiwan.
Artists: Lida Abdul, Said Atabekov, Mohamed Bourouissa, Chen Chieh-Jen, Cao Fei, Yang Fudong, Cyprien Gaillard, Dejan Kaludjerović, Mari Kim, Kamin Lertchaiprasert, Taus Makhacheva, Almagul Menlibayeva, Mariko Mori, Ahmet Ögüt, Adrian Paci, Public Delivery, Wang Qingsong, Walid Raad, Cheng Ran, China & Item Idem, Taps & Moses, Guido van der Werve, Erwin Wurm, Miao Xiaochun
More
Exhibited: Butterflies of Aisha Bibi, 2010
The video Aisha Bibi's Butterflies (2010) unfolds against the finely carved limestone walls of the Aisha Bibi mausoleum2, which is located near the Kazakh city of Taraz. The work references an ancient love story between the noble beauty Aisha Bibi and the wealthy warlord Karakhan.
Menlibayeva dresses young Bibi and the other women who make their appearance in the film in traditional dress. In the steppes of her native Kazakhstan, Menlibayeva stages and films complex mythological narratives with reference to her own nomadic heritage and the Shamanistic traditions of the cultures of Central Asia.

Almagul Menlibayeva - Butterflies of Aisha Bibi (excerpt)
The video recounts an ancient love story of the Sufi poet's daughter Aisha Bibi and Karakhan, the Central Asian version of Romeo and Juliet, visually transforming it into a modern-day drama of unfulfilled longing, unconditional love and its underlying gender discourse, addressing a never-ceasing problematic synergy/symbiosis, deeply rooted in the civilizations born between the elements of earth and sky.
Footnotes