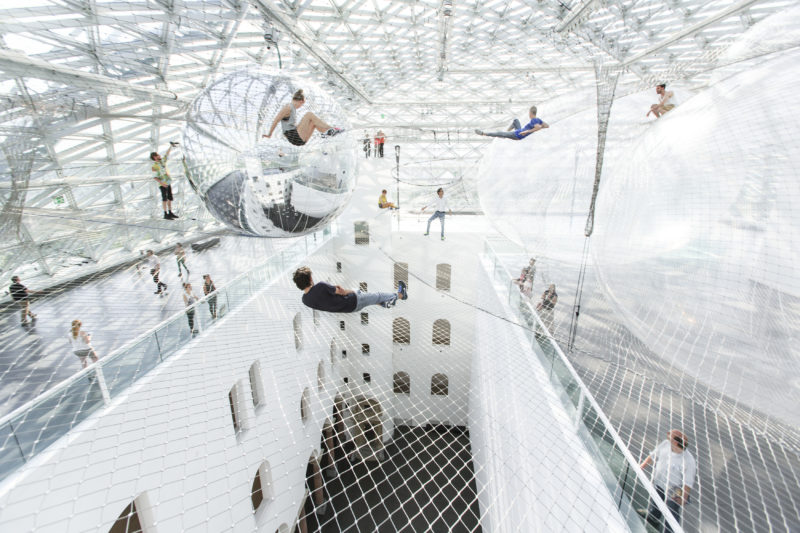 Introduction
A massive installation by Tomás Saraceno titled In Orbit has to be one of the artist's most notable and successful installations. At a height of more than 20 meters, Saraceno suspended a mesh construction within which audiences could move weightlessly on the net. The net construction, accessible on three levels, was designed to resemble a cloud setting or landscape.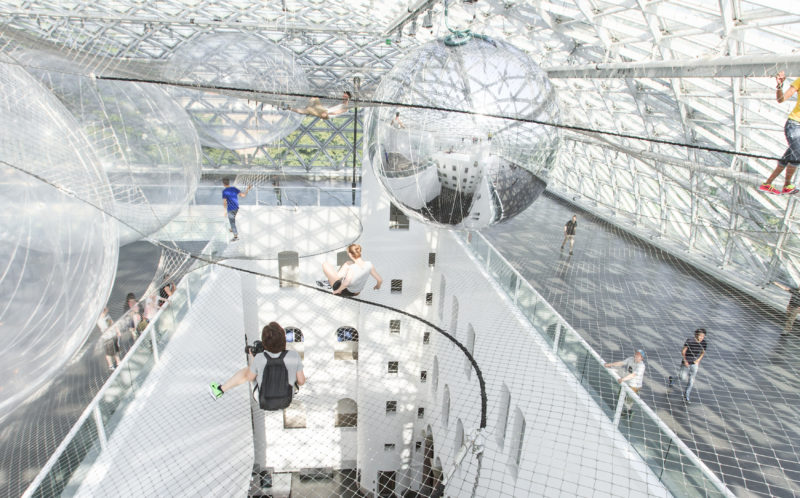 Why audiences love this work
Audiences that were brave enough to walk on the net enjoyed the rare opportunity to observe the museum's visitors from above, who looked like tiny dots and figures from lofty heights. The gigantic installation spanned the K21, Kunstsammlung Nordrhein-Westfalen in Düsseldorf museum's cosmic cupola.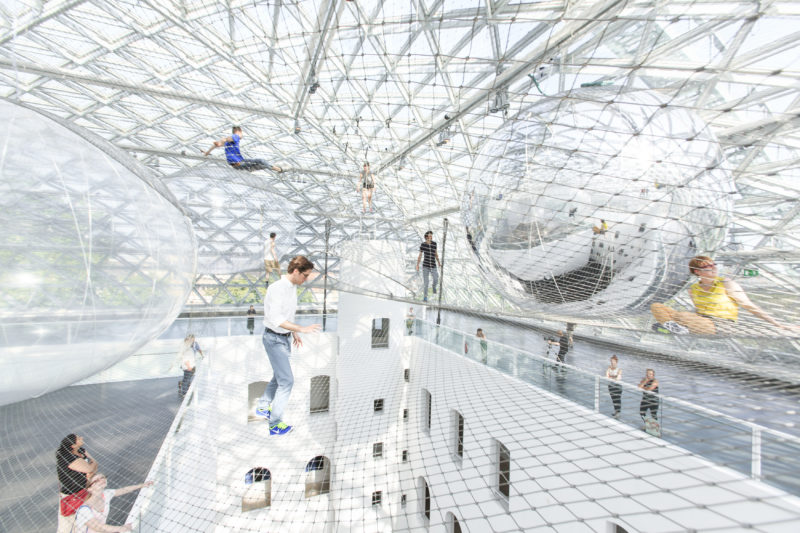 The resulting aerial landscape was a fun mixture of science fiction, cloud formation, and spider webs, which are all elements that helped to draw thousands of audiences to the exhibition.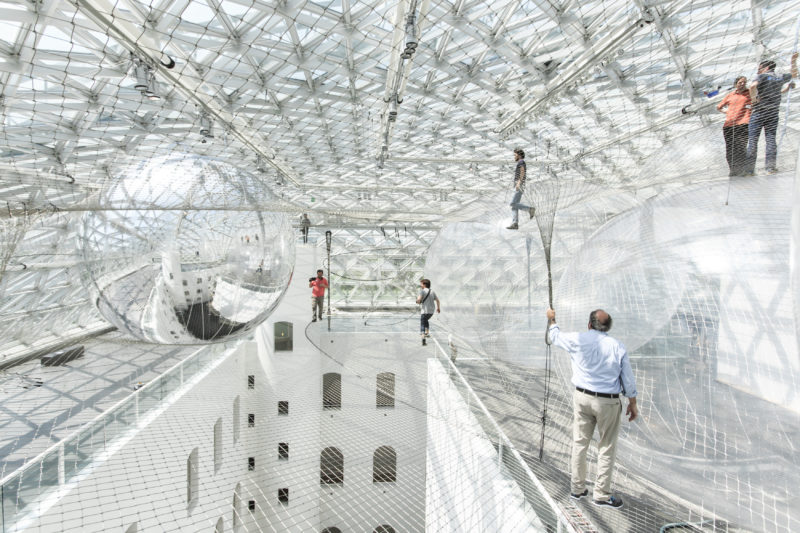 Installation as living organisms
Well known for pushing boundaries that incorporate both scientific and artistic elements, Saraceno often classified his installation as living organisms.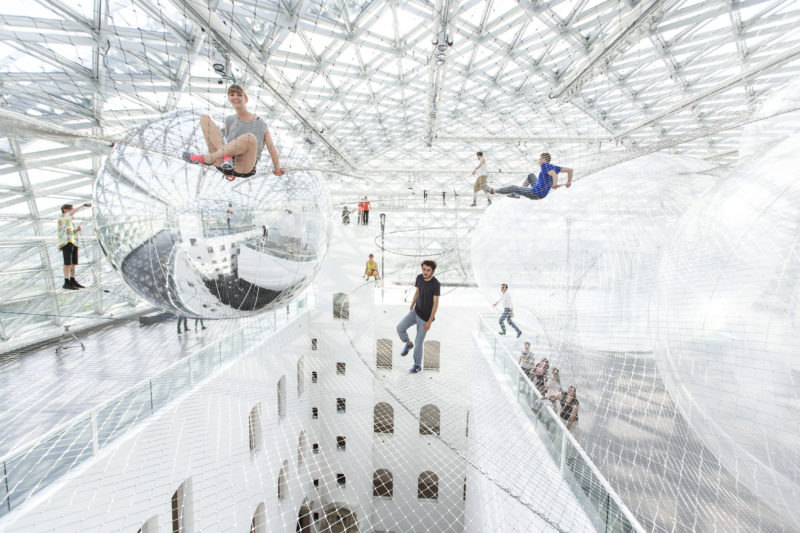 Over the course of creating his masterpieces, Saraceno consulted with arachnologists so that he could gain a deeper understanding of how spiders behave and live, as well as architects and engineers that helped him achieve a structurally sound design that could be walked on safely by visitors. The entire planning process of the installation took over three years to create.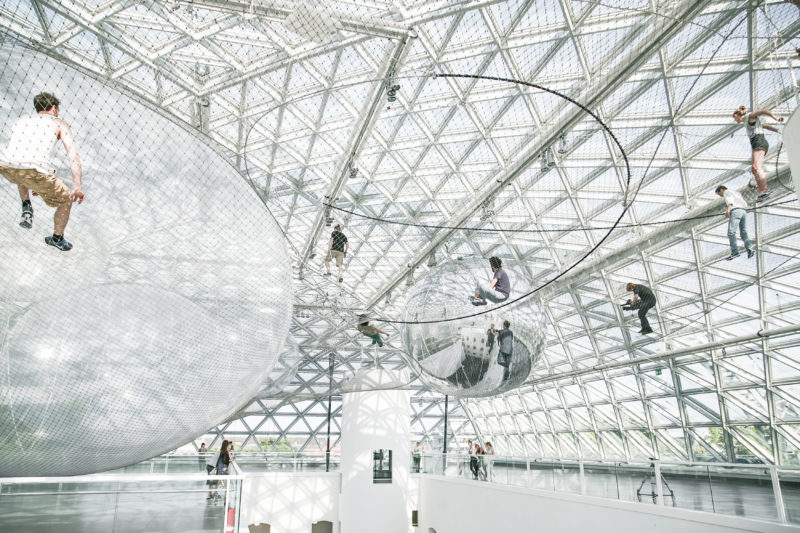 The meaning of In Orbit
Saraceno created the installation to represent an extensive network of communication. As visitors explored the different levels and the structure, their movements would resonate throughout the net, allowing others on the same level to perceive space through vibrations, just like spiders have done since time immemorial.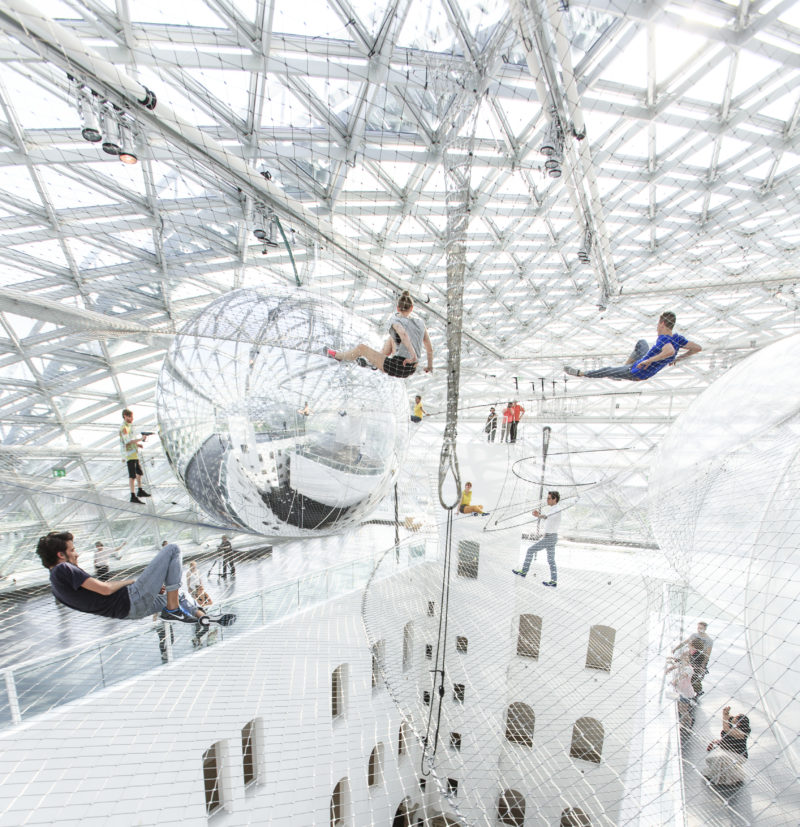 According to Saraceno, In Orbit was also created to represent the space-time continuum, the ramifications of tissue in the human brain and dark matter or the structure of the universe. Within Saraceno's Orbit, proportions entered into new relationships where human beings were transformed into social black holes, molecules or planets.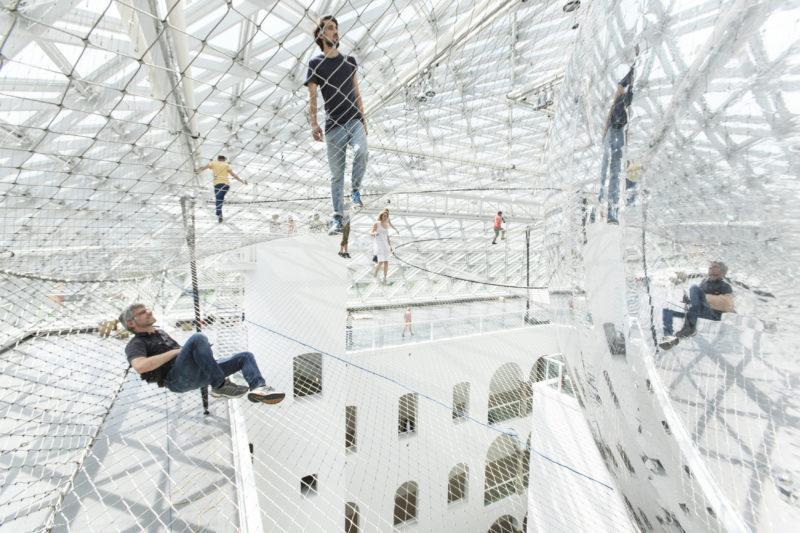 Video: Tomás Saraceno speaks about his installation
Trailer: Tomás Saraceno – in orbit
Location of In Orbit
K21, Kunstsammlung Nordrhein-Westfalen
Ständehausstraße 1, 40217 Düsseldorf, Germany
Hours: Check the official page1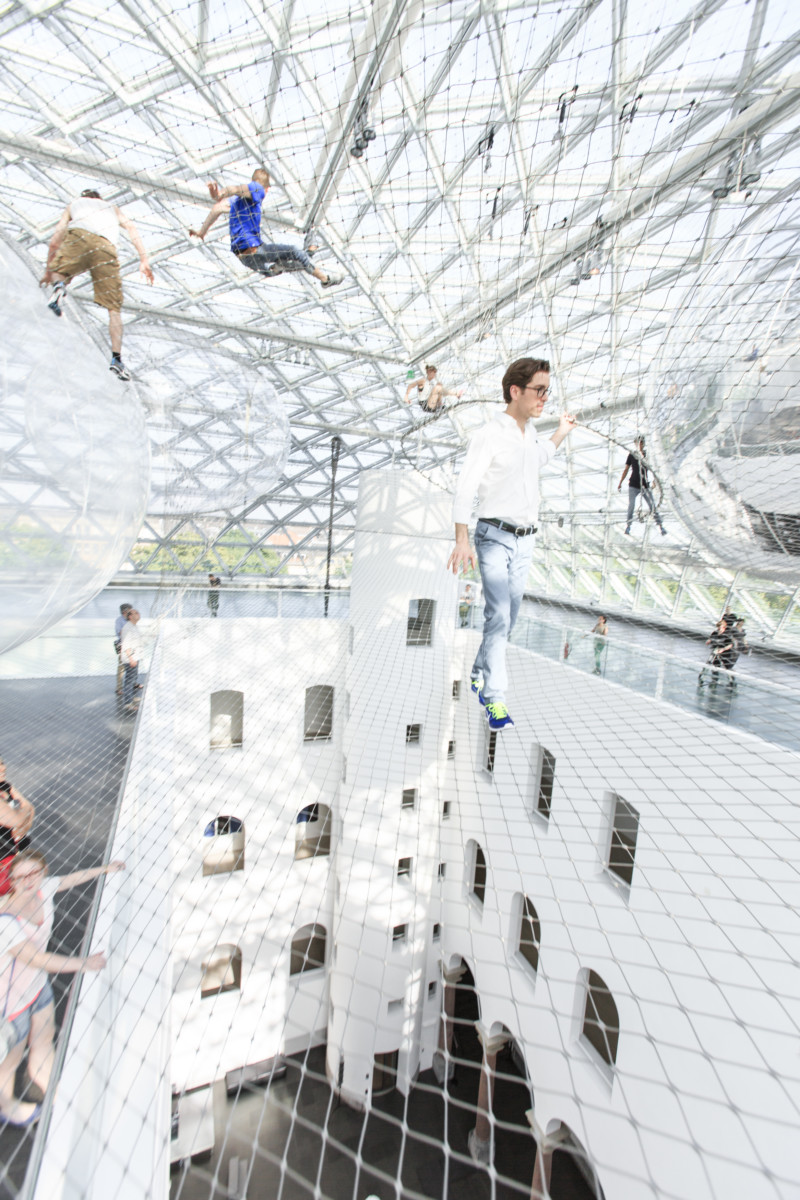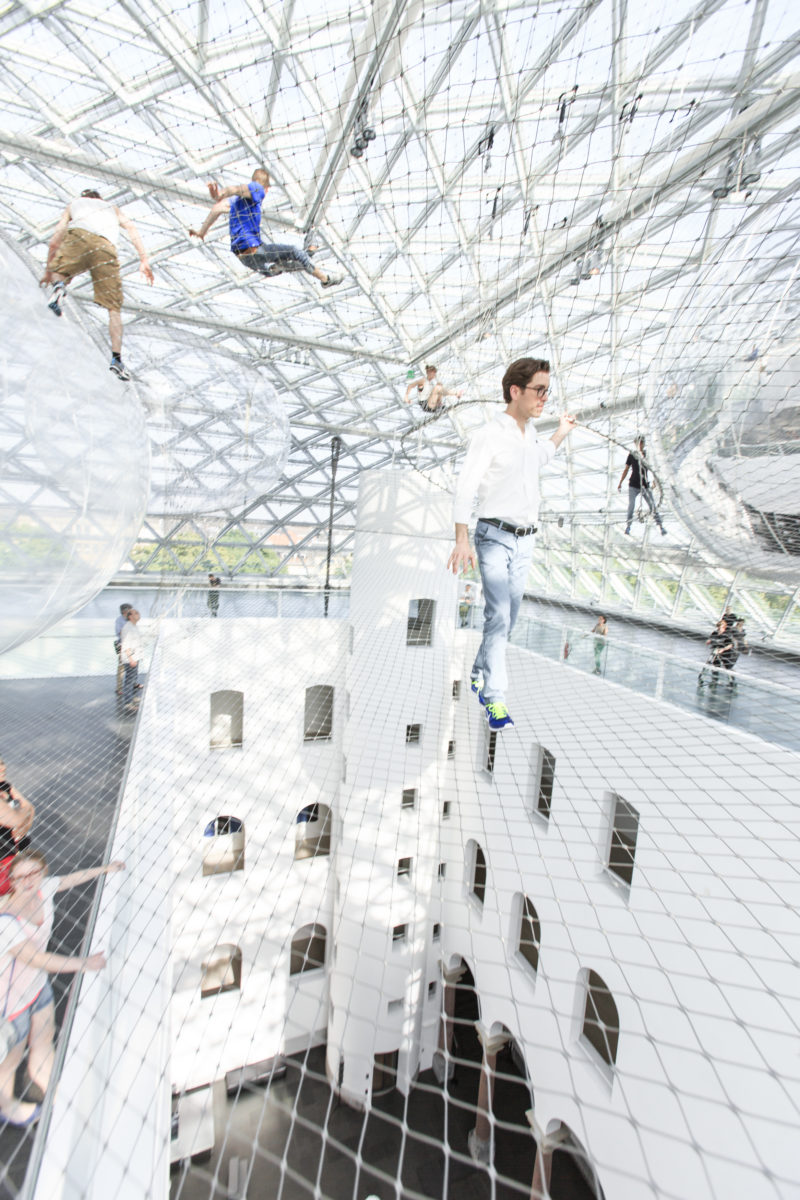 A seemingly impossible installation
Although the mesh construction of In Orbit alone weighed a staggering 3 tons, with the largest of the spheres weighing 300 kilograms, In Orbit was adapted with accuracy to fit the museum. Despite being quite heavy, the mesh structure appeared to be lightweight, with its stability managing to truly echo a spider's web.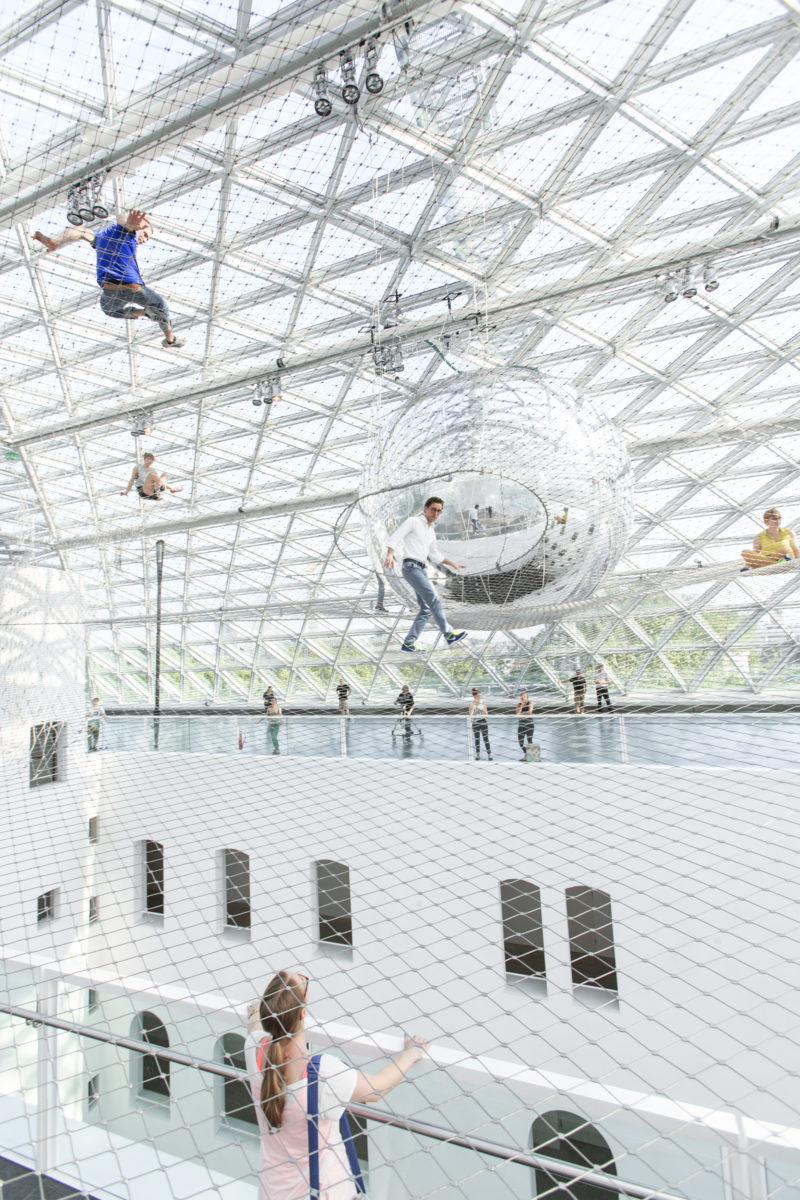 Saraceno successfully pulled off a seemingly impossible installation by incorporating beauty, functionality, and strength into the artwork, something that many artists have failed to do and do well. The awe-inspiring piece manages to evoke feelings and emotions about life, fear and excitement, all common human emotions and part of the In-Orbit experience.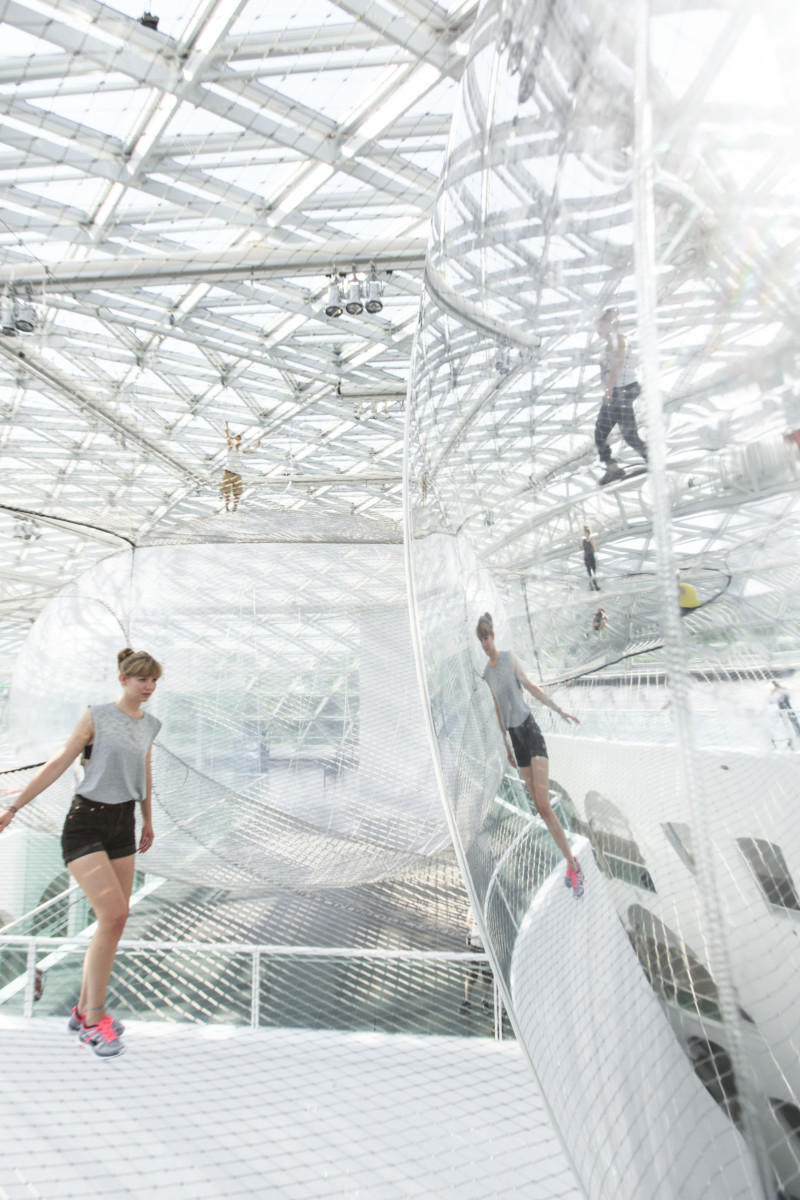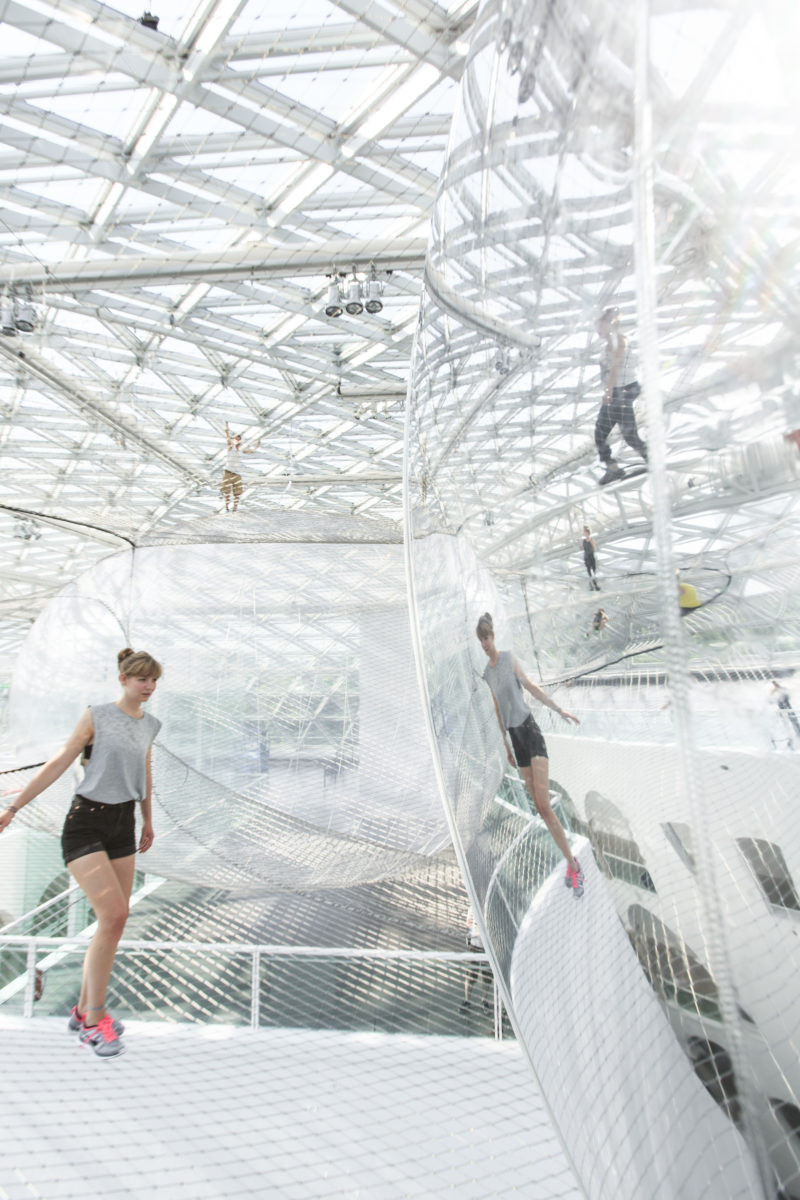 Footnotes