Lida Abdul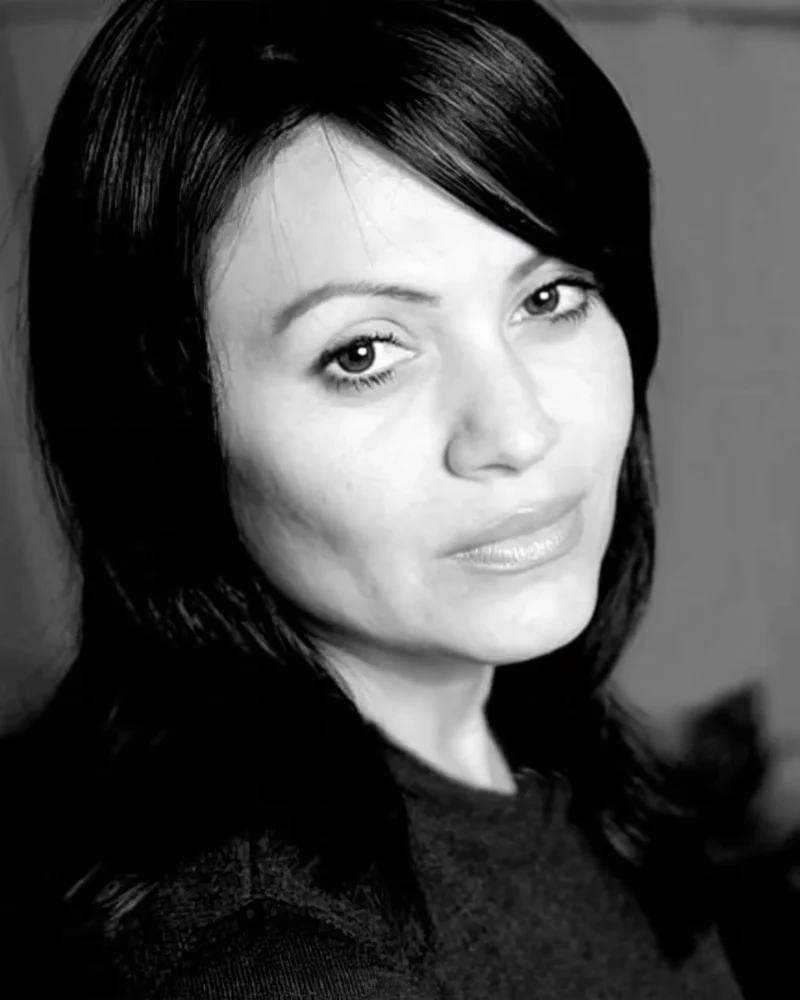 Born in Kabul,
Afghanistan
in 1973, Abdul lived in Germany and India as a refugee after being forced to leave her native country after the former-Soviet invasion.
Her work fuses the tropes of Western formalism with the numerous aesthetic traditions–Islamic, Buddhist, Hindu, pagan and nomadic–that collectively influenced Afghan art and culture.
She has produced work in many media, including video, film, photography, installation and performance. Her most recent work has been featured at the Venice Biennale 2005, Istanbul Modern, Kunsthalle Vienna, Museum of Modern Art Arnhem (Netherlands) and Miami Central.
She has also exhibited in art spaces in Mexico, Spain, Germany, Uzbekistan, Kyrgyzstan and Afghanistan and featured at the Central Asian Biennial 2004.
For the past few years, Abdul has been working in different parts of Afghanistan on projects exploring the relationship between architecture and identity.

With Public Delivery
Video festival Fairy Tales, 2015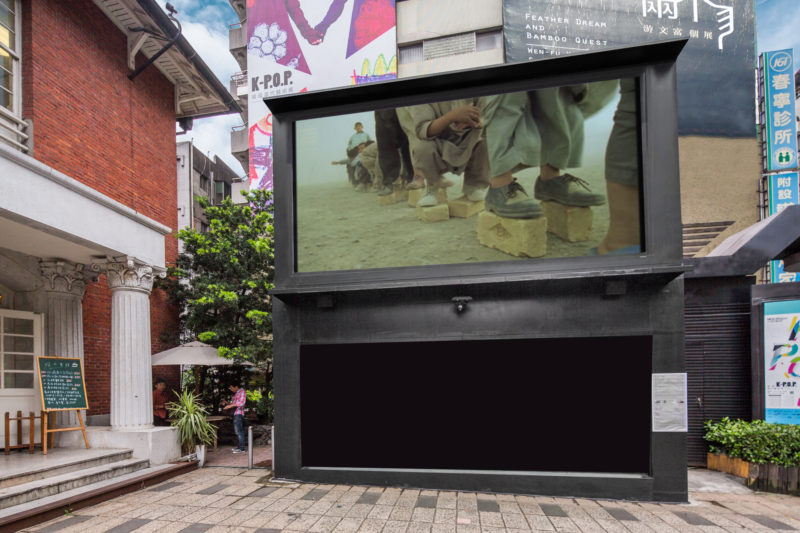 Fairy Tales
was a video art festival at the Plaza of the Museum of Contemporary Art, Taipei, Taiwan.
Artists: Lida Abdul, Said Atabekov, Mohamed Bourouissa, Chen Chieh-Jen, Cao Fei, Yang Fudong, Cyprien Gaillard, Dejan Kaludjerović, Mari Kim, Kamin Lertchaiprasert, Taus Makhacheva, Almagul Menlibayeva, Mariko Mori, Ahmet Ögüt, Adrian Paci, Public Delivery, Wang Qingsong, Walid Raad, Cheng Ran, China & Item Idem, Taps & Moses, Guido van der Werve, Erwin Wurm, Miao Xiaochun
More
Exhibited: Brick sellers of Kabul, 2006
For Lida Abdul, the most difficult thing is to move beyond the memory of an event. Ruins carry the memory of something lost and act as a reminder of what used to be. In this video, children are lining up to sell bricks taken from a ruin site to a construction worker.
While she transforms specific ruins into a general statement on war, she insists that her work not be reduced to the merely political. The video is a metaphor for the radical physical and social changes in Afghanistan. The young kids represent hopes to rebuild the country and forget about the traumas that have struck Afghanistan.

Exhibition Utopian Days, 2014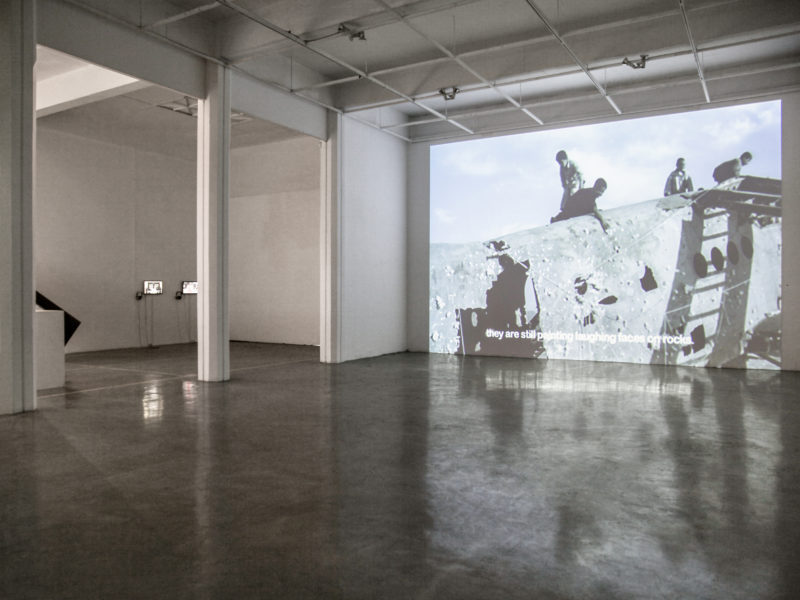 Utopian Days – Freedom was an exhibition at the Total Museum of Contemporary Art, Seoul, South Korea's first private art museum. Later it was shown in the same city at the Nowon Culture and Arts Center.
Artists: Adel Abdessemed, Lida Abdul, Phil America, Ivan Argote, Chim↑Pom, Minerva Cuevas, Chto Delat?, Cyprien Gaillard, Yang-Ah Ham, Andre Hemer, Tehching Hsieh, Zhang Huan, Jani Leinonen, Klara Liden, Armando Lulaj, Matt McCormick, Filippo Minelli, Wang Qingsong, Andres Serrano, Manit Sriwanichpoom, Clemens von Wedemeyer, Kacey Wong, Xijing Men, He Yunchang.
More
Exhibited: In Transit, 2008
Abdul's video work In Transit features school children filling a military airplane with cotton, attaching ropes, and attempting to fly the airplane like a kite. The harsh reality of the destruction of war is counterpointed by the hope in the future represented by the children – the most innocent creatures.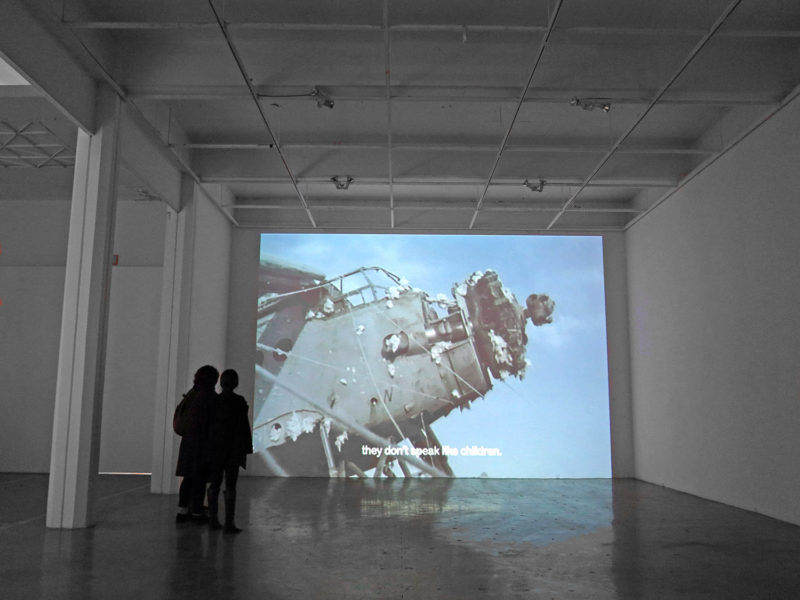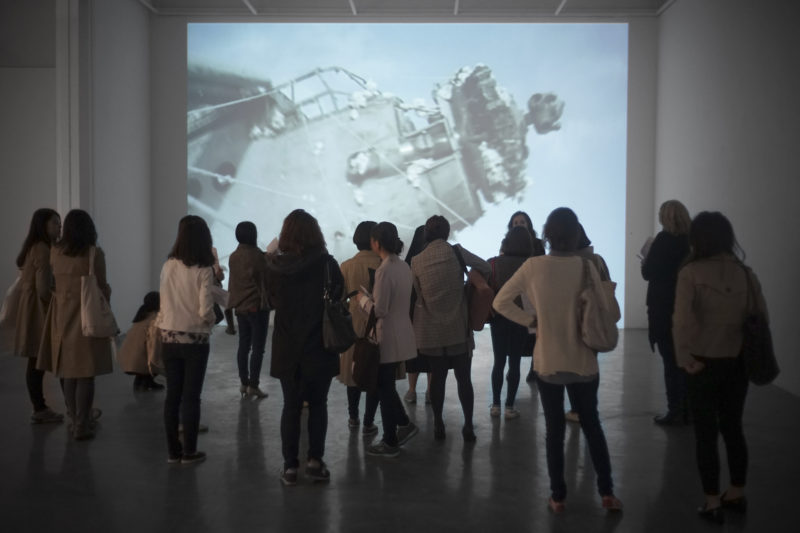 In Abdul's words:
It's really a playful piece, a fantasy piece, with a group of kids who are playing with a very old Russian plane that was left years ago. I was really struck by this piece because it looks between a plane and a bird. It's like a skeleton almost…

I want to bring out the beauty of the tragic way in which children face violent scenarios and show how they can be flexible in similar conditions with their innocence by creating an antidote to the tragedy of their condition. Without children playing and running through the streets of Kabul, Afghanistan today would be even more violent than it is.
Lida Abdul - In Transit, 2008
From the blog